Our logo was created by Bill Schelly
Bruce Edwards and Quasar Comics would like to gratefully acknowledge the artistic efforts of Bill Schelly. He worked from VERY rough concept ideas and developed the logo and characters' look for Quasar Comics back in 1998. Unfortunately Bill has passed away but he made significant contributions to fandom.
On this page are all of Quasar Comics and Collectibles Super-Heroic characters as brought to the page by Bill Schelly. They currently busy themselves prodding Bruce Edwards to get the comics posted on this web site!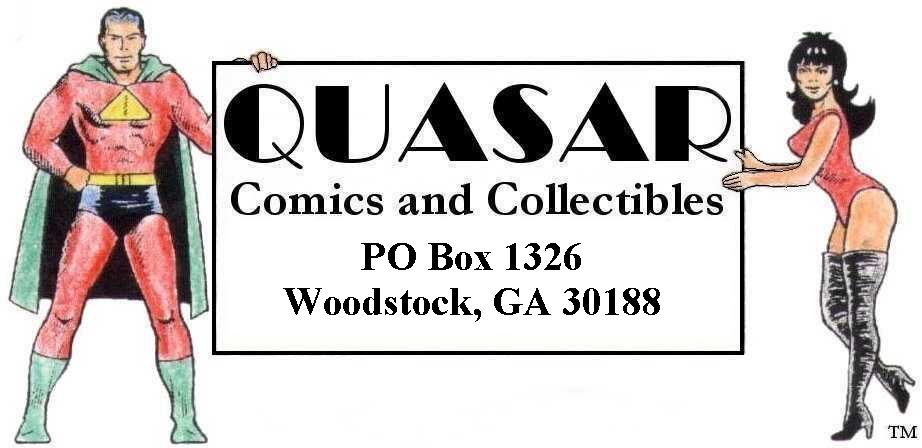 Our main logo featuring Super Justice Man (TM) and Vampula (TM)
| | |
| --- | --- |
| The Mighty Hawkor (TM) | Grave Digger Gus (TM) |
| Aerola (TM) | Andronicus and Flip (TM) |
| Krakar the Barbarian (TM) | The Truth Master (TM) |
Stay tuned for adventures and the origins of these characters!
Our logo as delivered (without the wording) by Bill Schelly. This is on our home page and our letterhead: